Students who are eligible for and receive a Stamps Scholarship will receive up to $10,000, which can be used to supplement student hourly pay, travel expenses, conferences and equipment. In addition to financial support, each scholarship recipient will be able to participate in weekly seminars hosted by the Undergraduate Research Opportunity Program, and OVPR will help support community building through small group activities.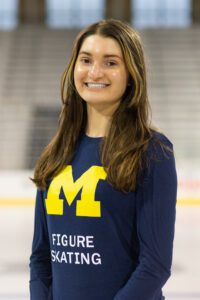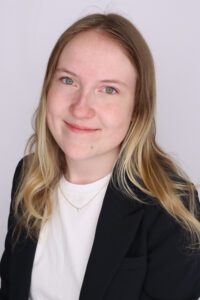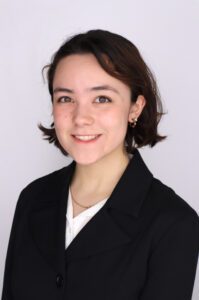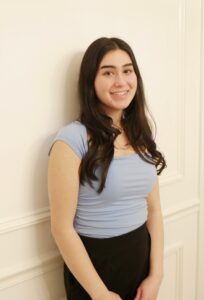 Madeline Miclea
Biology, Health and Society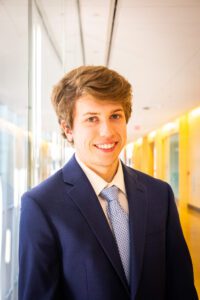 Thomas Prince
Economics & Biomolecular Science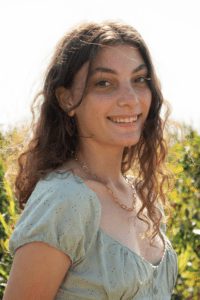 Fanny Raskind
Biopsychology, Cognition & Neuroscience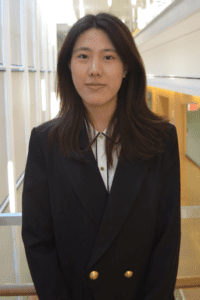 Lillian Shern
Psychology and Organizational Studies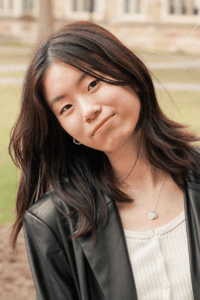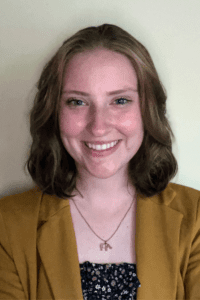 Sarah Williams
Political Science & Sociology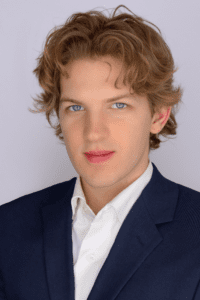 Each awardees will be awarded up to $10,000. $6K must be used to support the paid summer fellowship. Students earn a stipend for their research, working anywhere from 20 – 40 hours/week. Hourly rate is based on a 10 week summer program, 40hrs a week. The remaining $4K can be used during the academic year to support the student pay, travel, conferences, and equipment.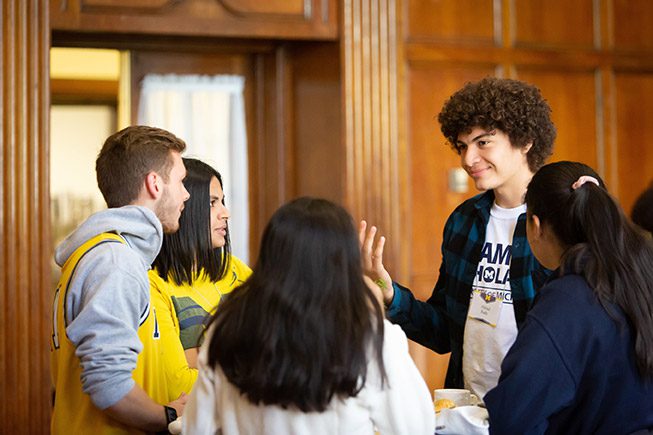 The U-M student must be sophomore or junior status. Students must be connected with a mentor who is actively working on a project that the student can take part in. All research and creative projects university wide will be considered
Name, Student ID, email, etc. are all pulled from the U-M Student Data warehouse.  Thus, there is no need to ask those questions.
Students permanent address.
Students major.
Update drop-down field on:  When do you expect to graduate? (This program is not open to graduating seniors)
Resume outlining: Leadership, service, and activity record.
Letter of recommendations (2): One must be from the mentor.
Mentor Information
Describe your proposed research project, aspects could include the methods and goals, facilities and location, timeline. What are the new knowledge or creative elements?  Where do the challenges lie and how will you attempt to overcome them?  How will this project have an impact on both you and society? (700-2000 characters)
(500-1000 words recommended) with an opportunity to answer the following questions:
What prior experience or work have you done in this area? Describe your relationship with the sponsor/mentor.
Why is the timing right for this summer experience?
What experiences have you had that would make you stand out as a candidate for this project and program?
As a part of the Stamps Scholars Program, you will be joining a network of research fellows and mentors. What type of experiences and skills would you bring to our community?
Upload: PDF copy of official transcript
Current Program
Budget
Budget Justification
Once a student completes the application, a link will be sent to the student's mentor so they can complete the Mentor Supplementary Funding form.
Stamps Candidate Interviews
In February, Stamps Scholars Program finalists will be required to meet with a Stamps Scholars representative to discuss each candidate's application. These interviews will take place via Zoom, Facetime or Skype. Students will be notified of the interview via email and are encouraged to check their emails often for the invite. Applicants are expected to be familiar with the Stamps Scholars Program. More information pertaining to this program can be found by visiting the Stamps Scholar links. 
What are some important dates regarding the Stamps Scholarship?
Fellowship Dates: May 30, 2023 – August 4, 2023
Application Opens: December 1, 2022
Application Deadline:  January 15, 2023
Stamps Candidates Interviews: February 2023
Award Notice: March 10, 2023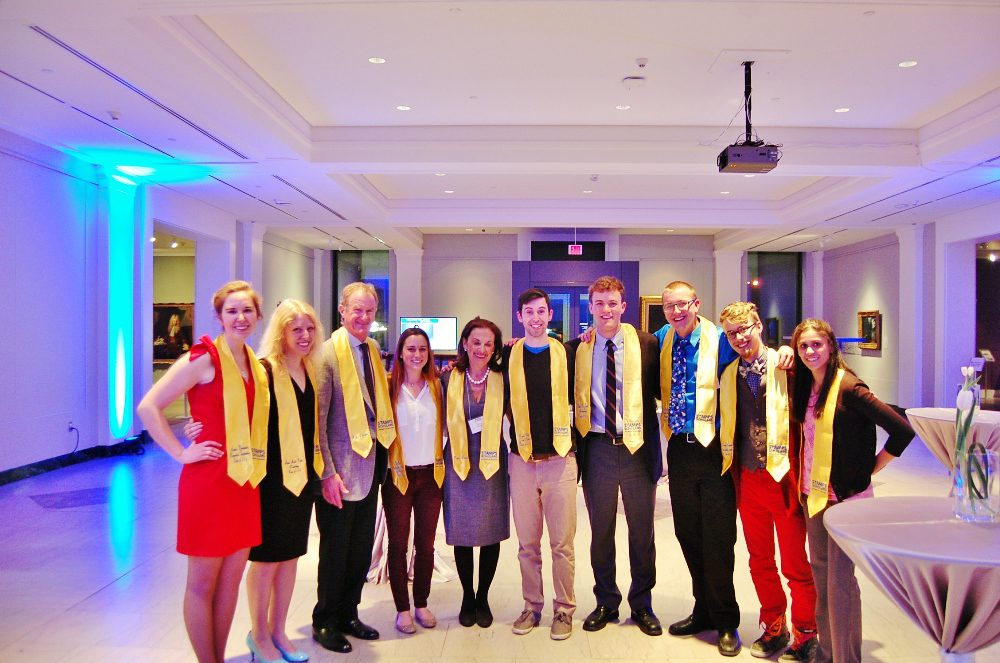 Philanthropists Penny W. Stamps (BSDes '66, TeachCert '66) and E. Roe Stamps established the Stamps Scholarship at the University of Michigan in 2006 through their Stamps Family Charitable Foundation. This merit scholarship was one of the University's most prestigious financial awards. Penny Stamps chaired the Dean's Advisory Council for the Penny W. Stamps School of Art & Design and was a member of the President's Advisory Group until her death in December 2018. In addition, she and E. Roe Stamps served as Deputy Chairs of the Victors for Michigan campaign (2010-2018). In 2005, Penny Stamps received the David B. Hermelin Award for Fundraising Volunteer Leadership.
Penny and E. Roe Stamps are the most generous donors ever to the Penny W. Stamps School of Art & Design, named for her in September 2012. The couple's support of the school established merit scholarships and launched such initiatives as the Penny W. Stamps Distinguished Speaker Series, bringing creative thinkers to campus and the community from around the world, and The Stamps Gallery, located in downtown Ann Arbor, which represents the school's deep commitment to curatorial programming and its role in contemporary art and design education. E. Roe Stamps, a graduate of Georgia Tech and Harvard Business School, is a founding managing director of the Boston-based growth private equity investment firm Summit Partners. He serves on the Dean's Advisory Council at the Stamps School.