Widely regarded as one of the world's leading research universities, the University of Michigan fosters collaboration among faculty, staff, students and external partners so that, together, they can utilize their collective experience and expertise to positively impact nearly every facet of society.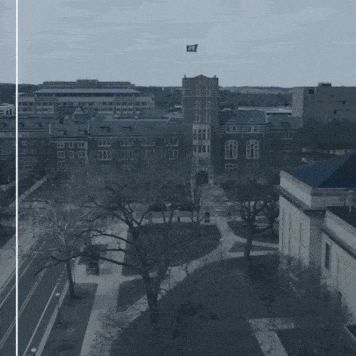 19
Top-ranked schools and colleges
Excellence across disciplines
With 19 top-ranked schools and colleges and annual research volume that exceeds $1.7 billion, U-M research capabilities and accomplishments span nearly every field of science, engineering, medicine, social sciences, the arts and humanities.
Interdisciplinary
cooperation
Researchers regularly join with colleagues in other fields to advance knowledge and solve challenging problems. The spirit of collegiality at U-M has led to a broad spectrum of cross-cutting projects and initiatives addressing everything from health care policy and manufacturing to arts and creativity. And a number of multidisciplinary research centers and institutes focus on areas ranging from energy to the social sciences.
U-M has particular strengths in research that build on advances in basic science and engineering to pave the way for practical application. Translational work at U-M spans areas from pharmaceutical development and clinical trials to connected and automated systems for moving people and freight.
U-M engages in a broad spectrum of mutually beneficial research partnerships with businesses—both large and small—to spur progress on everything from manufacturing to understanding the impact of climate change. Researchers also conduct research in countries on every continent, and U-M has formed close ties with selected institutions worldwide, exposing faculty and students to the ideas, experiences and perspectives of cultures around the world.
U-M is home to some of the world's most talented researchers and educators.