FY21 Research By the Numbers
The University of Michigan reported $1.58 billion in research volume during Fiscal Year 2021, which led to important advancements in areas ranging from climate change and firearm violence to driverless vehicle technology and systemic racism.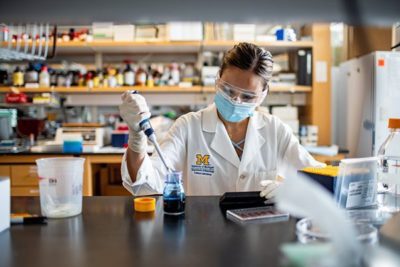 Research Volume By Sponsor
Research Volume By U-M Unit
Research Volume Over Time
Total research spending declined 2.3 percent during FY21, due largely to financial constraints posed by the pandemic that required many researchers to temporarily halt their work.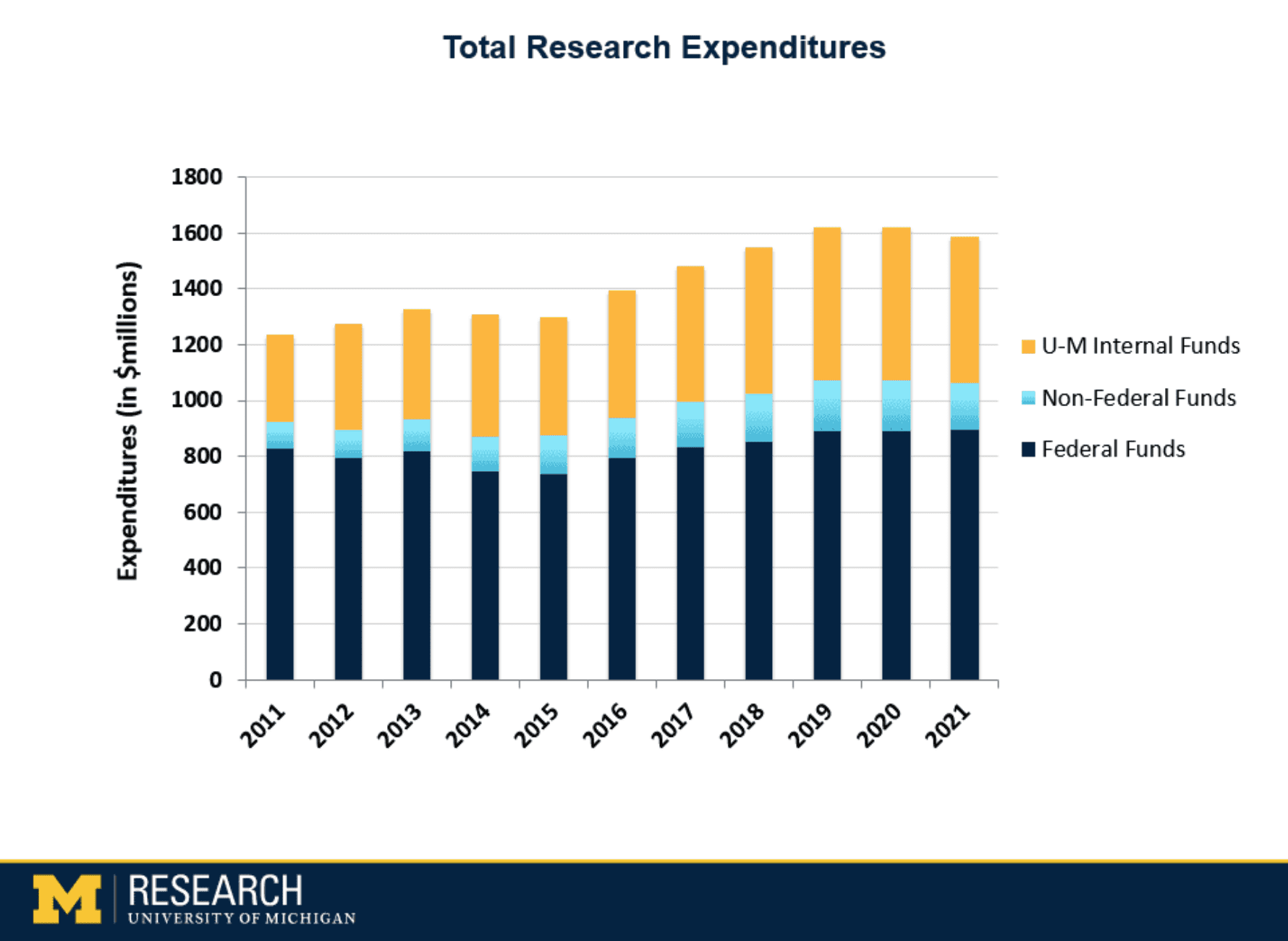 Research productivity and spending sharply declined in March 2020 when COVID-19 caused the university to ramp down its research operations, but expenditures gradually increased over the next 20 months.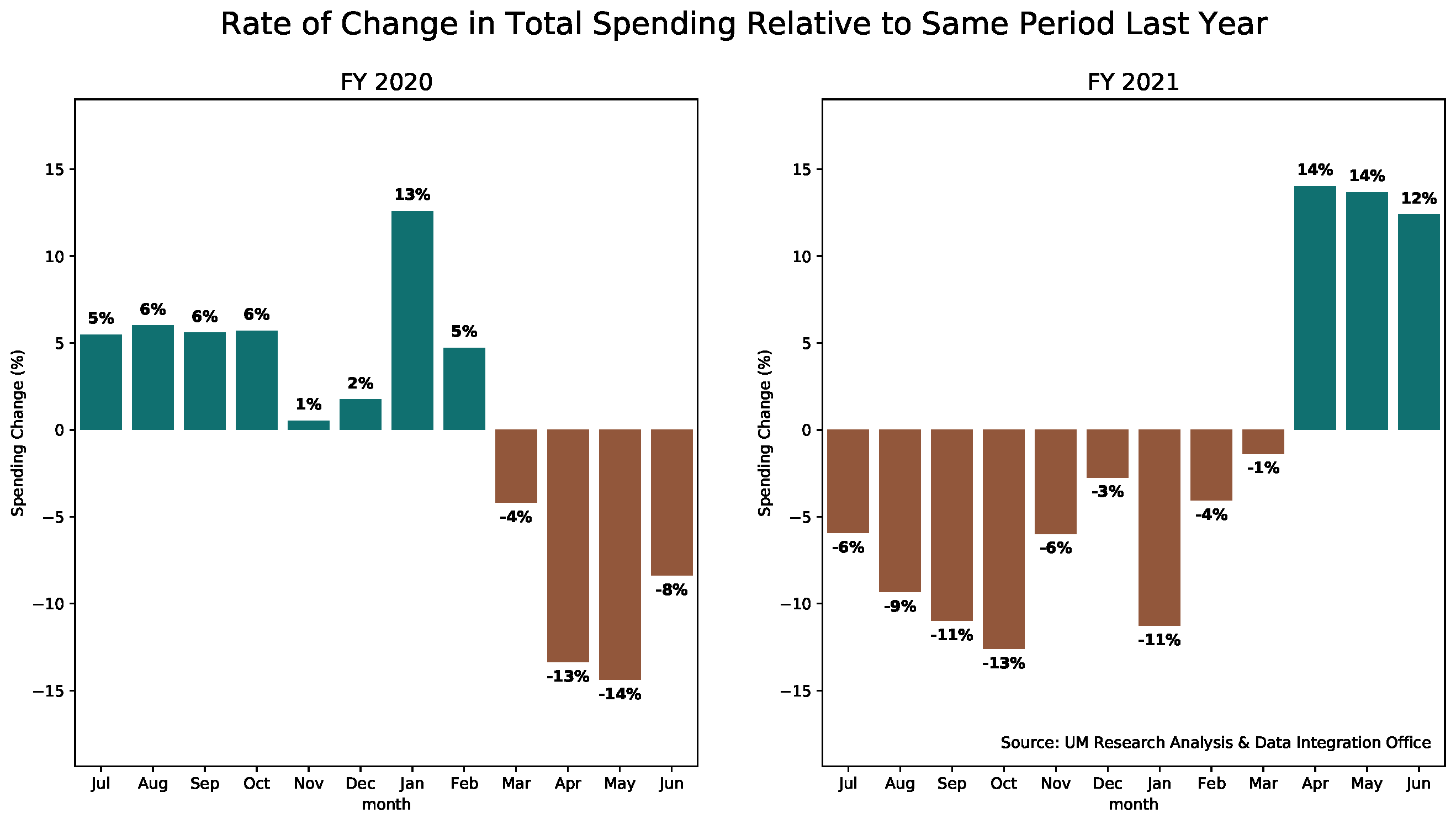 Research Awards and Submissions
U-M received 1,949 research awards during FY21, with a total value of $1.11 billion. The university also reported 6,202 research submissions during FY21, with a total value of $5.8 billion.
| | | |
| --- | --- | --- |
|   | Number of Awards | Value of Awards |
| FY 21 | 1949 | $1,112,637,148 |
| FY 20 | 1912 | $1,249,275,952 |
| Difference | 37 | -136,638,804 |
| Change % | 2% | -11% |
| | | |
| --- | --- | --- |
|   | Number of Submissions | Value of Submissions |
| FY 21 | 6202 | $5,809,651,764 |
| FY 20 | 6213 | $5,936,694,098 |
| Difference | -11 | -127,042,334 |
| Change % | -0.18% | -2.14% |
$1.58B
FY21 Total Research Expenditures
1,949
FY21 Research Awards