Safety First, Safety Every Day
 The dedication of U-M's research community is essential to keeping you and your team safe and for elevating the university's reputation as a global leader in research and scholarship. Thanks to the efforts of researchers and administrators, the university has made tremendous strides toward improving research safety since the launch of the safety initiative.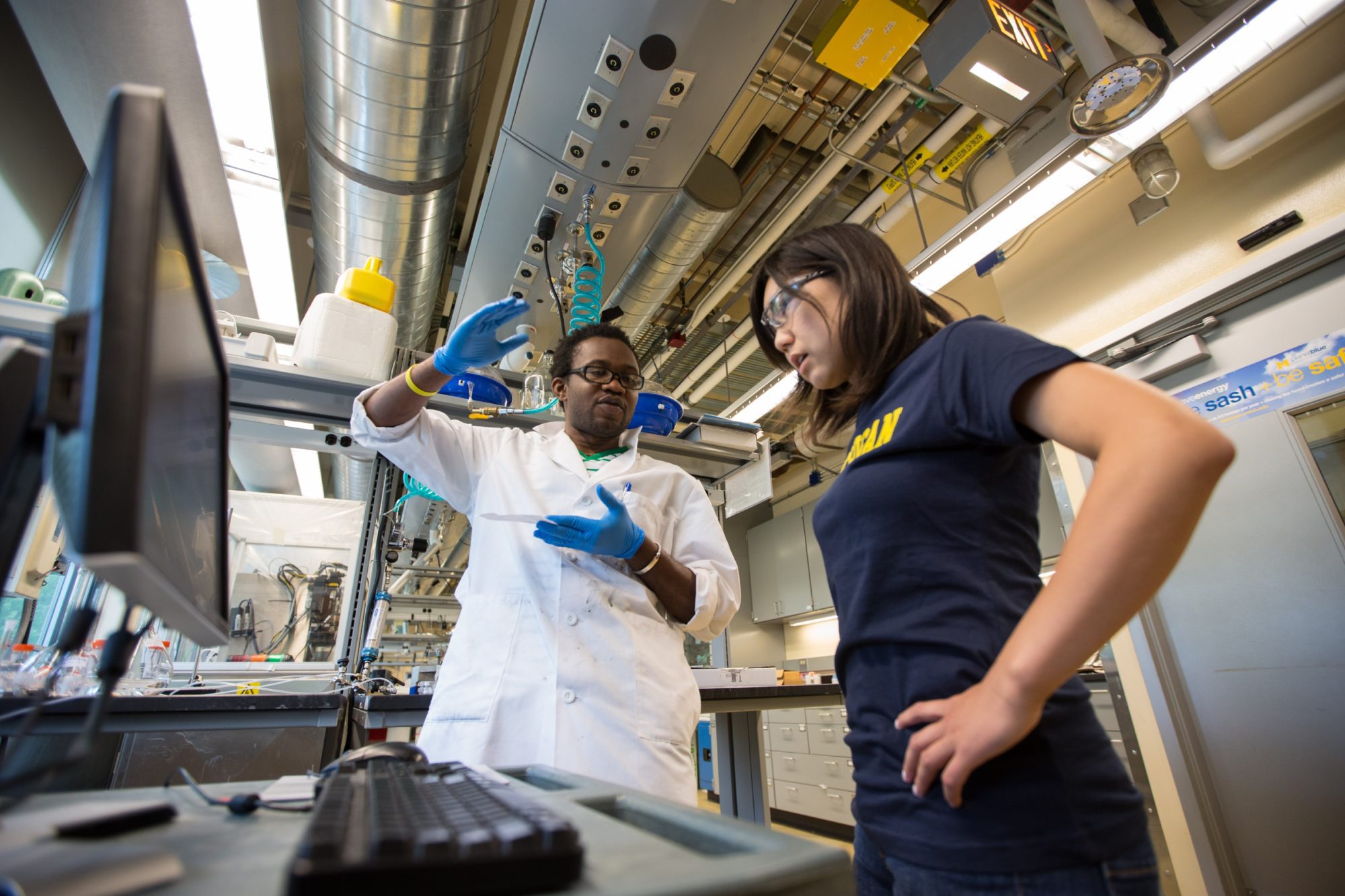 Annual Safety Summit Meetings that bring together unit safety accountability leads and other unit safety leadership to discuss how their units continue to improve their safety practices
MiSafetyPortal, a centralized resource to interface with EHS and simplify oversight of safety in labs and research spaces.
Unit level safety committees representing schools, colleges and units across the U-M campus have independently expanded their scope and regularly meet.
Several cross-disciplinary working groups to address shared resources and best practices (e.g., Field research, museums/libraries collections, PPE barrier program, no-working alone group)
What does Safety First, Safety Every day look like for U-M Researchers:
Correct safety concerns as they arise
Receive and understand safety training appropriate to the level of activity in the laboratory
Wear appropriate PPE for the hazards present
Perform laboratory self-inspections
Collaborate with designated EHS safety consultants to evaluate safety risks
Ensure everyone in the lab feels encouraged to raise safety concerns
Confirm all new lab staff and students know how to do their research safely
Report all near-miss incidents
Evaluate and learn from near-miss and incidents that occur in the lab
Use EHS inspection findings as opportunities to incorporate preventative measures into everyday procedures
Make time to discuss current safety issues as a permanent agenda item in lab and faculty meetings
Strengthening the research safety environment at U-M
Enhancing a cooperative culture of safety around all research activities
Improving communication, awareness and resource assessment across campus
Establishing commitment to using proper safety procedures in all research activities
Identifying best practices and strategies that may serve as a model for others
U-M Laboratory and Research Safety
OVERVIEW
Through their research and creative work in science, engineering, health, social science, humanities, public policy and the arts, universities seek a better understanding of ourselves and the world around us.
As a public university, the University of Michigan has a special obligation to ensure that society benefits from the knowledge, insights and other products that arise. The translation of intellectual work to public benefit can take many paths, including undergraduate and graduate education, papers and books, clinical practice, technology licensing and works of art.
Through these processes, universities serve as the foundation of our nation's economic vitality and quality of life. U-M is committed to enhancing and accelerating the transfer of the results of its work to the public good.