Research Staff Awards Program
Research Staff awards are open to all (non-OVPR, with the exception of the OVPR Exceptional Staff Recognition Award and the OVPR Staff Leadership Award) regular non-faculty staff members employed by any unit of the University of Michigan's three campuses. Students, tenured/tenure track, clinical track, and research track faculty are not eligible for these awards. 
Awardees receive a personal honorarium of $1,000 and an award.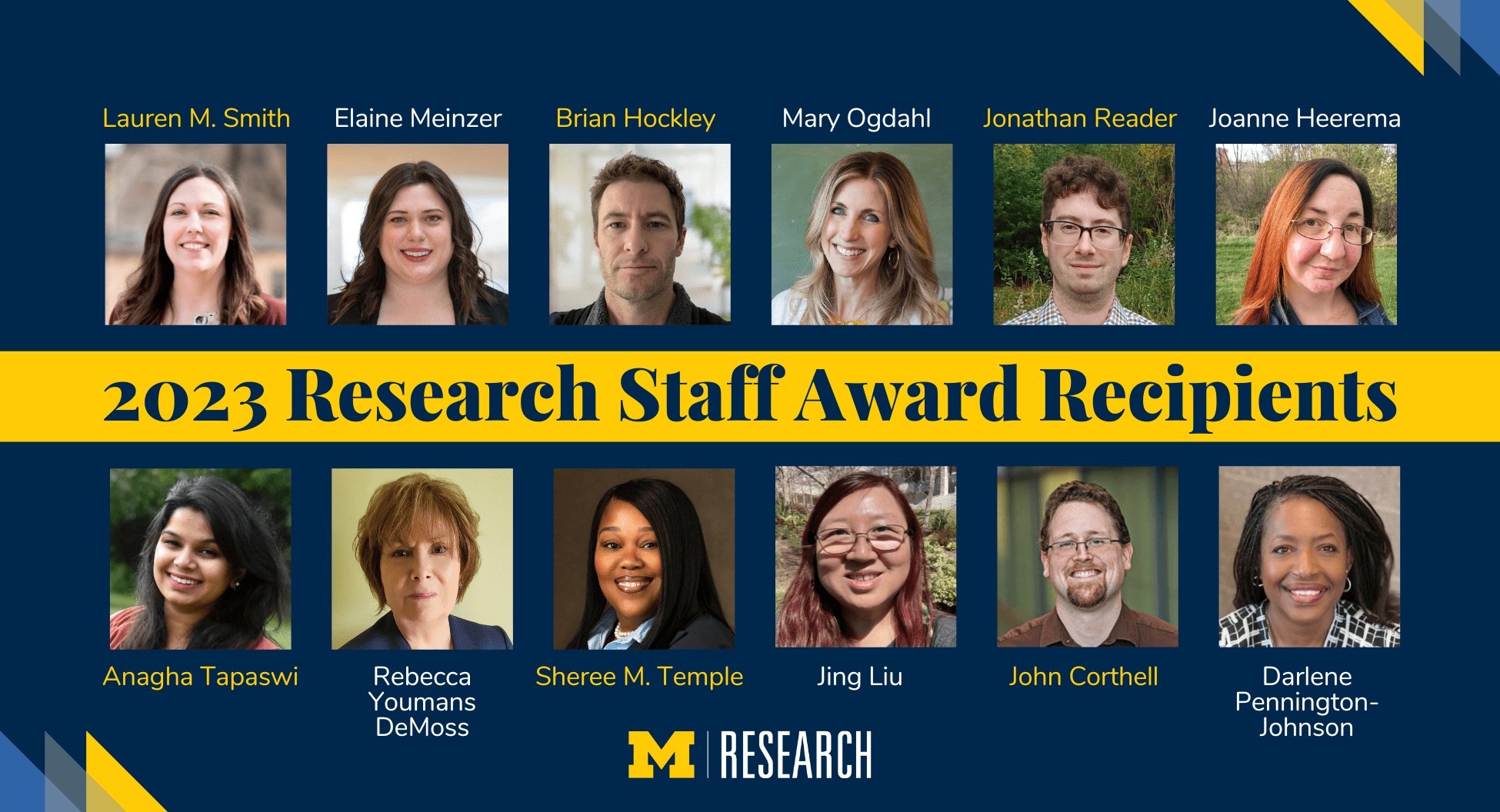 The 2023 Research Staff Recognition Awards Program to celebrate the outstanding service provided by University of Michigan research staff, and to honor this year's recipients will take place May 24, 3:30 pm at University Hall, Alexander G. Ruthven Building.