U-M Launches New Multidisciplinary Institute with $55M Investment to Accelerate Quantum Research and Education
About the Quantum Research Institute
The University of Michigan has announced a $55 million investment to launch a Quantum Research Institute (QRI) in order to address global quantum challenges and prepare a new generation of researchers to drive groundbreaking discoveries. The QRI is a joint venture among the Office of the Vice President for Research, the College of Engineering, and the College of Literature, Science, and the Arts. With support from the Office of the Provost, the institute aims to strengthen research collaborations among U-M faculty, industry partners, and government agencies.
To accomplish this goal, the QRI will recruit up to eight new faculty members with expertise in quantum, who will work closely with 20 U-M faculty fellows to identify and implement a strategic plan for bolstering quantum research across disciplines. The institute will also operate a research incubator designed to provide faculty with resources and services, including seed funding, to enable them to compete for large-scale external grants that advance bold research ideas.
Beyond its research mission, the institute plans to expand academic curricula to incorporate new courses that help prepare students for the future quantum workforce. Through QRI fellowships, U-M aims to recruit talented and diverse graduate students and postdoctoral research fellows to collaborate with faculty on multidisciplinary research projects.
With advancements in quantum engineering and technology revolutionizing the way the world operates, the QRI seeks to introduce quantum computers that operate a million times faster, quantum internet to distribute information more securely, and quantum engineering approaches that yield sustainability innovations such as carbon capture and energy harvesting. By strengthening research collaborations and preparing a new generation of quantum researchers, the QRI aims to help enhance national security, drive economic growth, and reinforce the United States' position as a global leader in quantum engineering, science, and technology.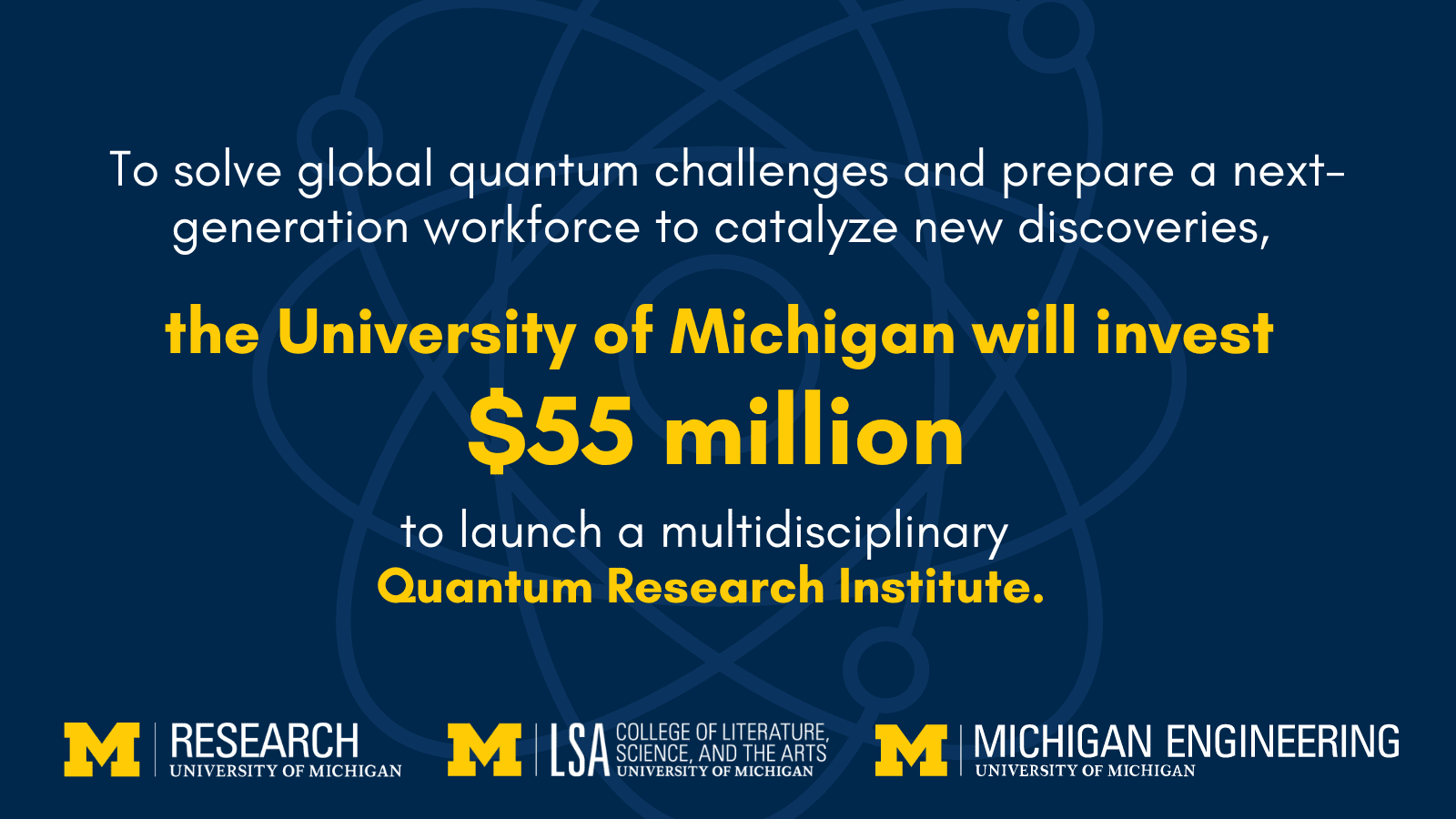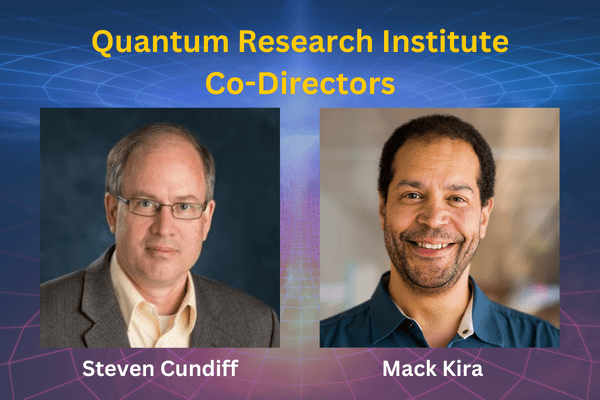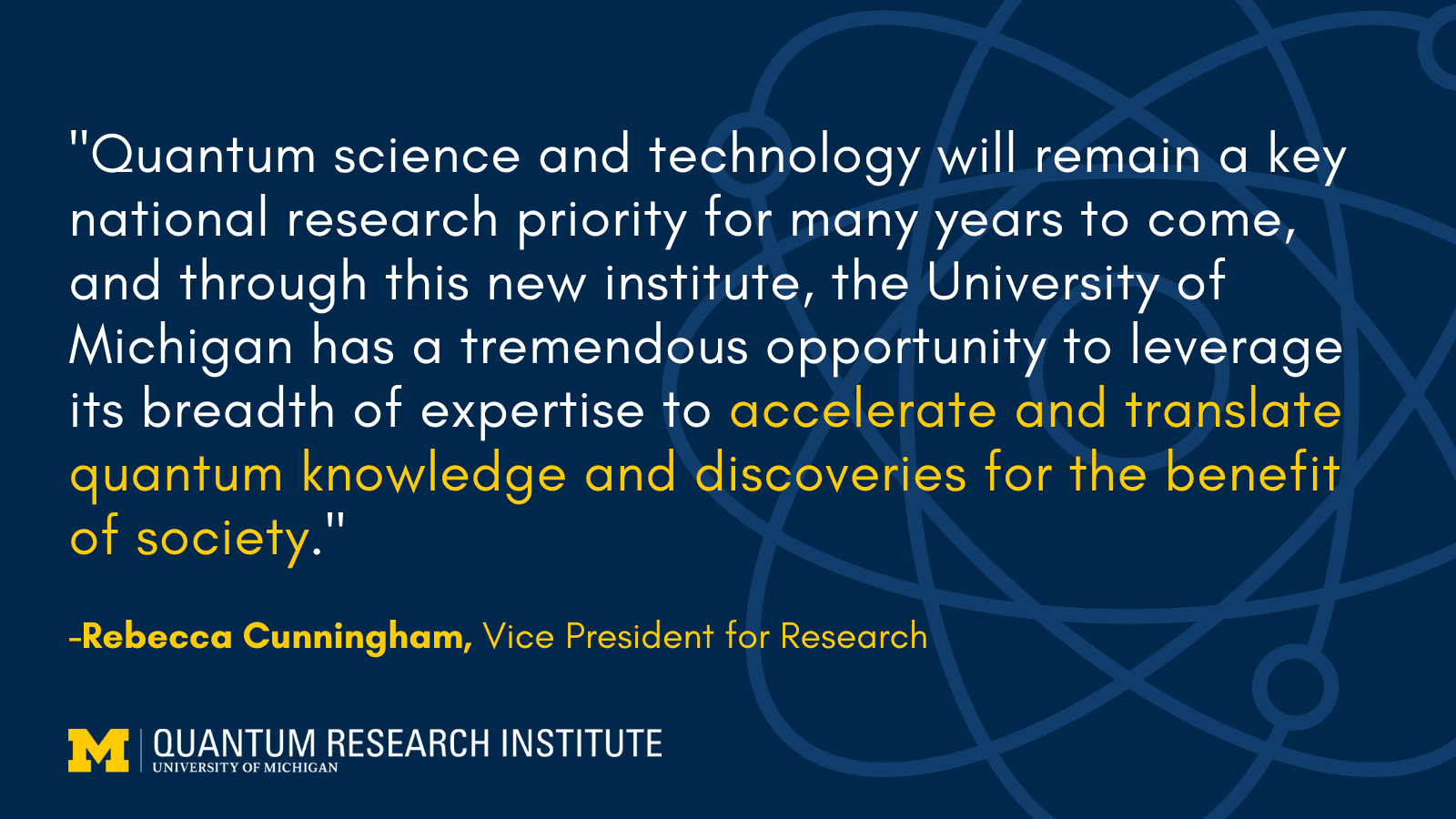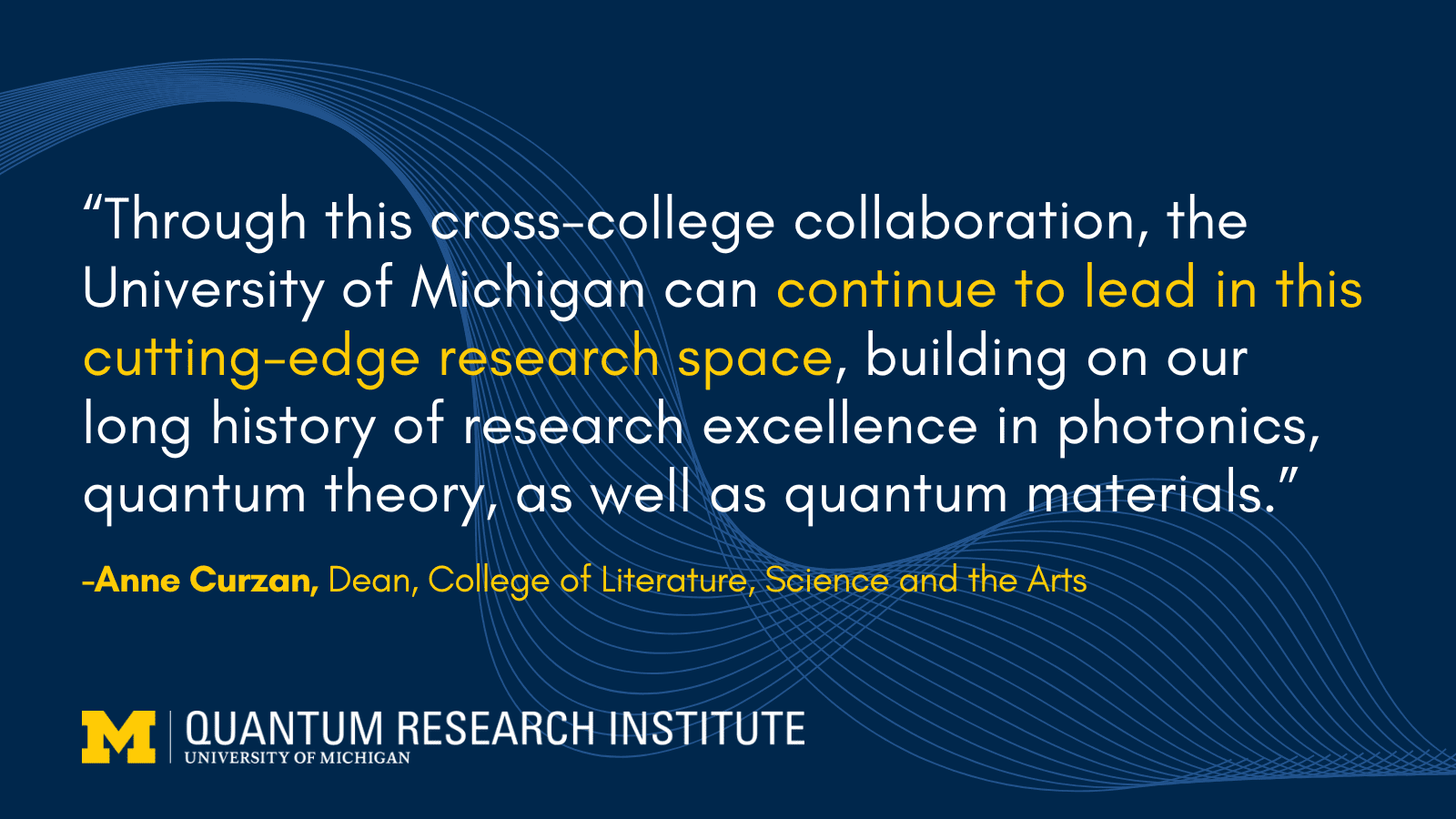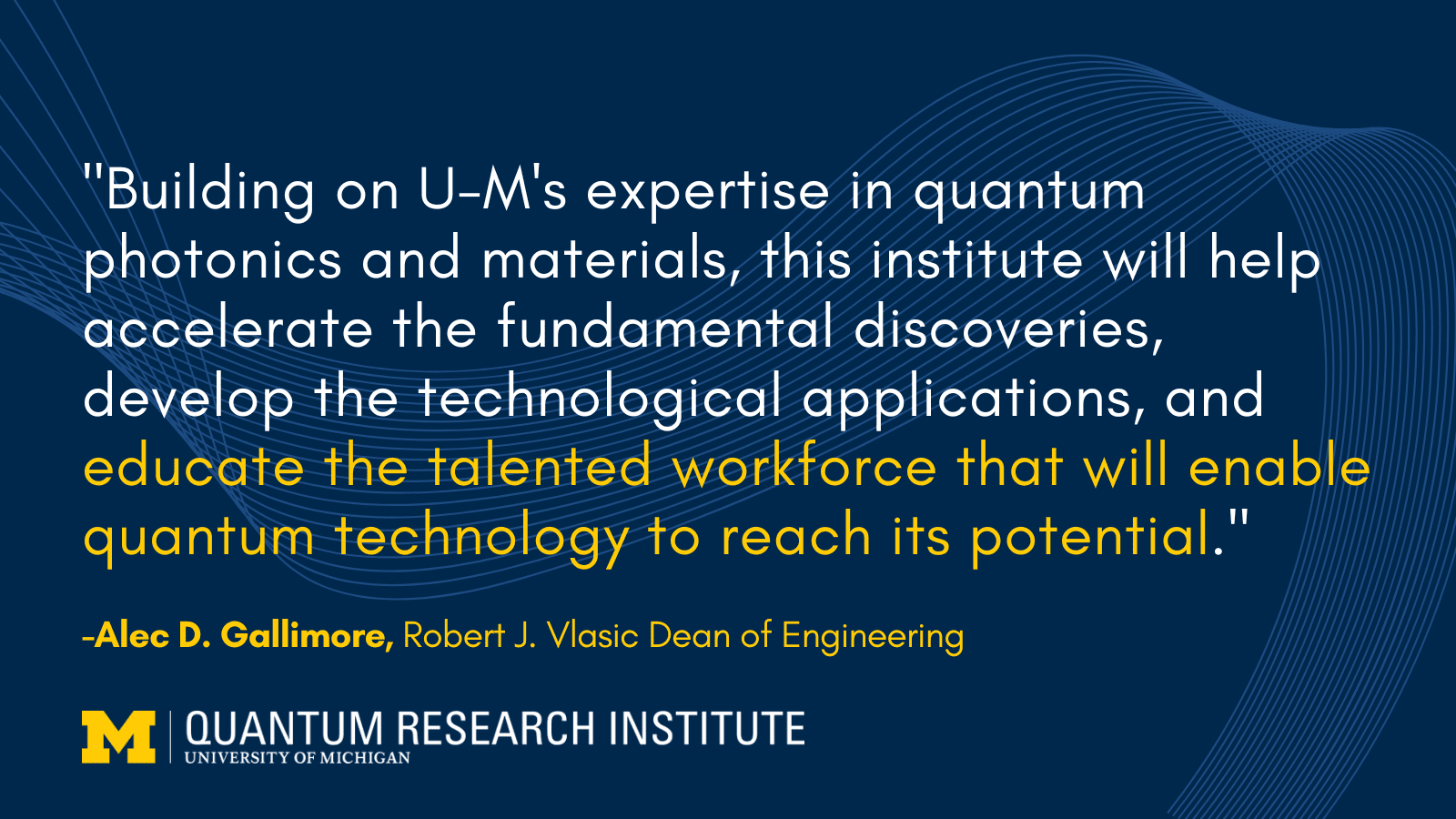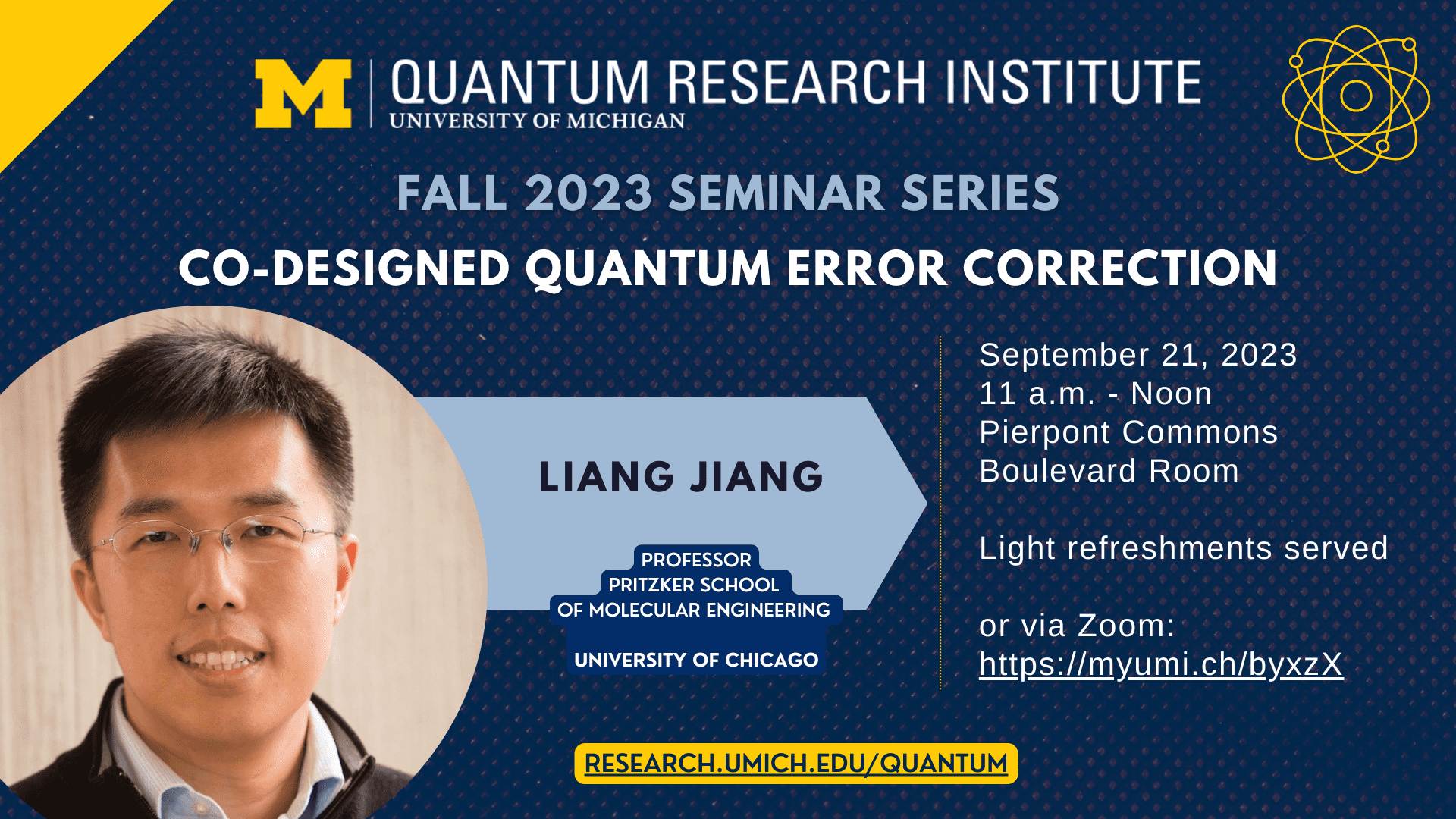 Dr. Jiang's talk, titled "Co-Designed Quantum Error Correction" will take place on Thursday, Sept 21st from 11am – noon in the Boulevard Room (1st floor) at Pierpont Commons (North Campus). A Zoom option is also provided. 
Seminar Description:
Our goal is to design quantum error correction schemes that suppress hardware-specific errors while meeting diverse application needs. This presentation covers the design of error-correcting codes that effectively handle practical errors, including custom schemes for AMO and solid-state platforms, as well as applications in quantum computing, communication, and sensing.