National Science Foundation
The National Science Foundation partners with researchers across U-M to strengthen the United States economy, while also enhancing the nation's security and advancing knowledge to sustain global leadership.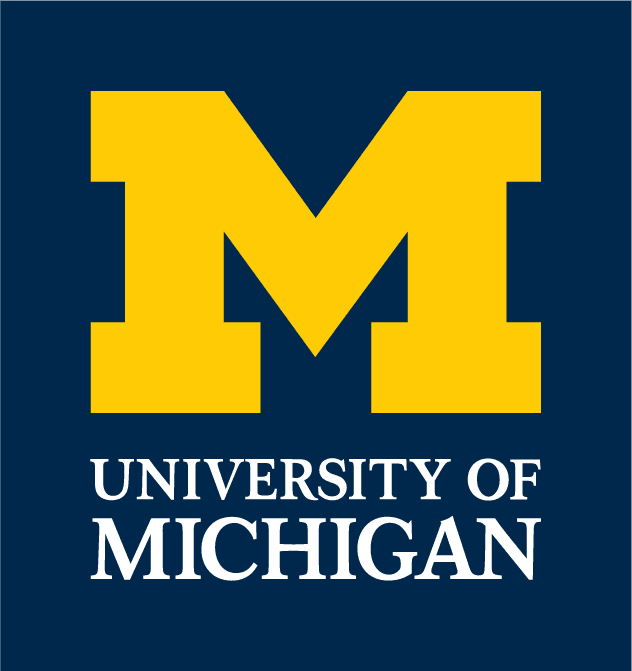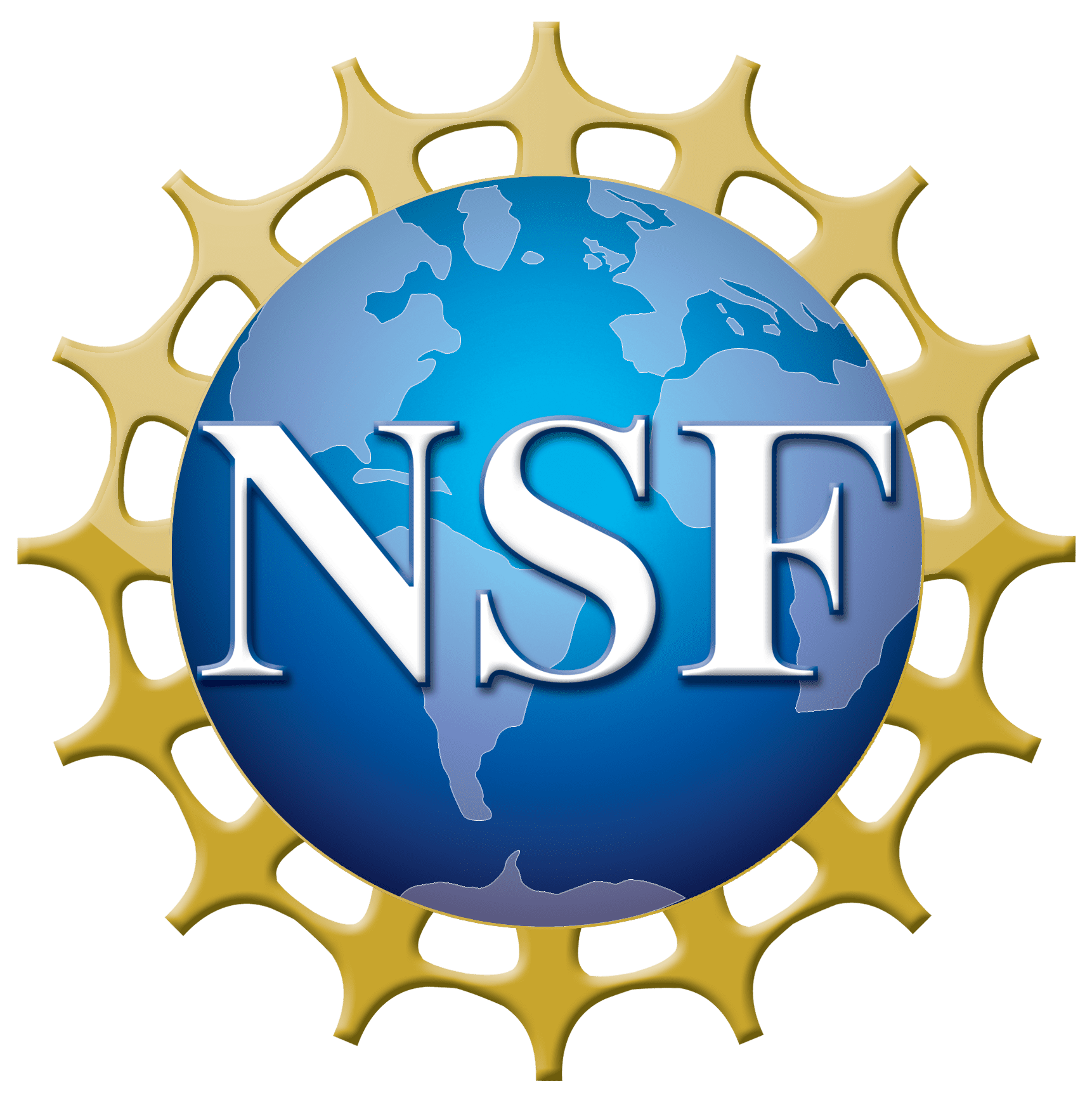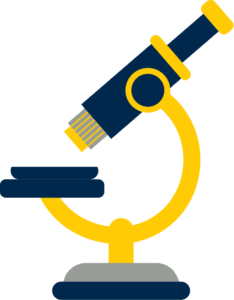 $100 MILLION
Research Supported by NSF in FY22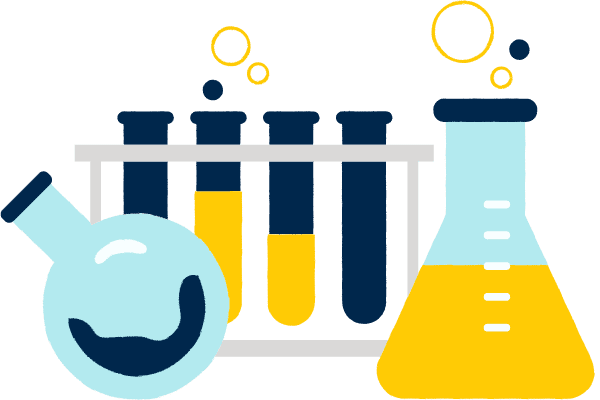 1,097
Active Projects Supported by NSF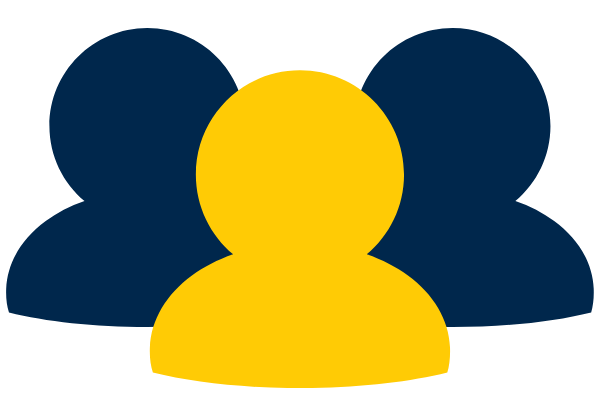 1,736
Faculty, Postdocs and Grad Students Supported Annually by NSF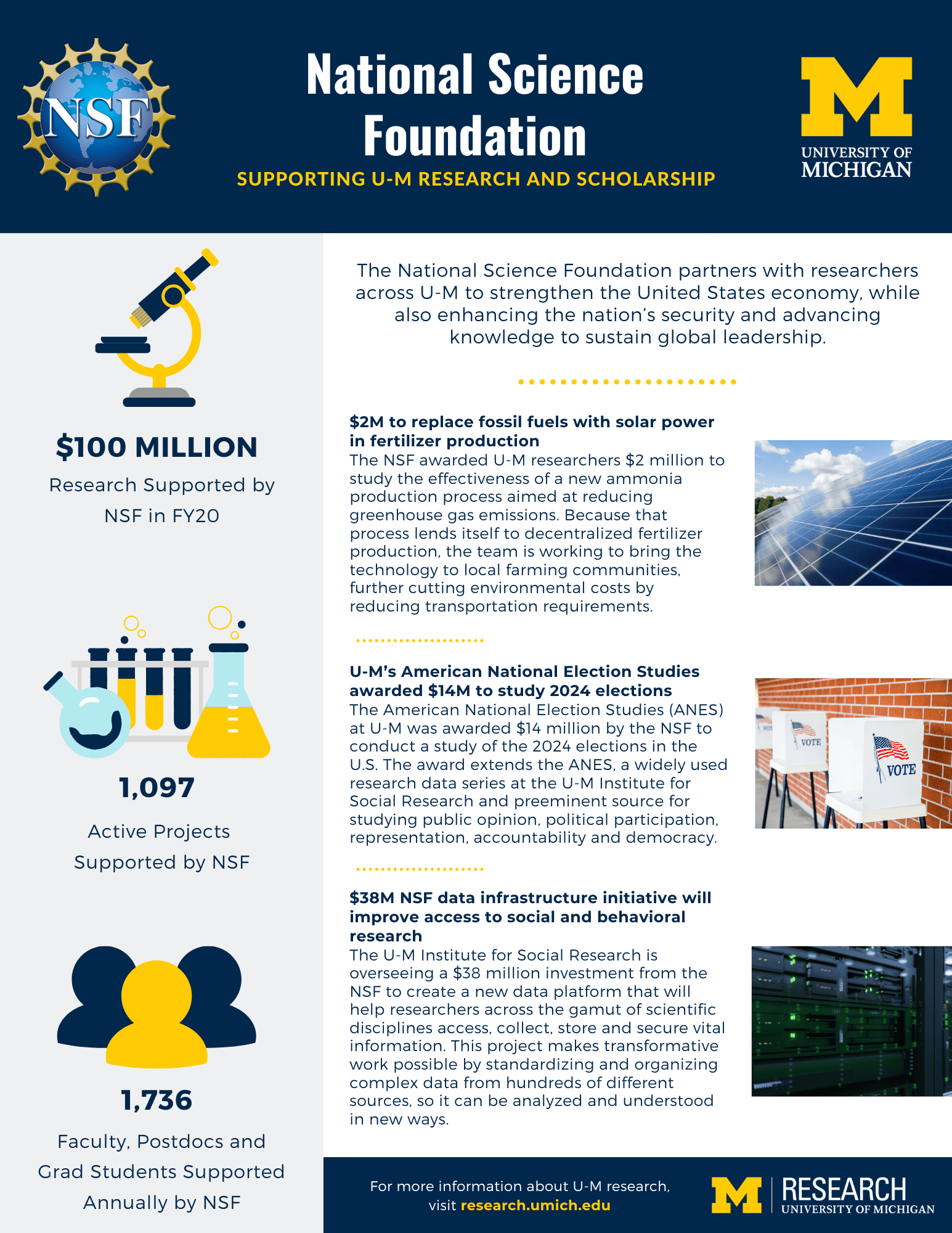 $2M to replace fossil fuels with solar power in fertilizer production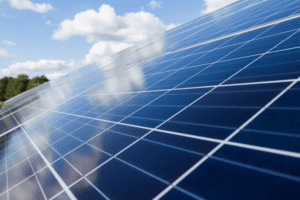 The NSF awarded U-M researchers $2 million to study the effectiveness of a new ammonia production process aimed at reducing greenhouse gas emissions. Because that process lends itself to decentralized fertilizer production, the team is working to bring the technology to local farming communities, further cutting environmental costs by reducing transportation requirements.
U-M's American National Election Studies awarded $14M to study 2024 elections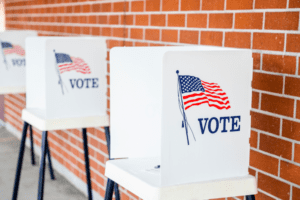 The American National Election Studies (ANES) at U-M was awarded $14 million by the NSF to conduct a study of the 2024 elections in the U.S. The award extends the ANES, a widely used research data series at the U-M Institute for Social Research and preeminent source for studying public opinion, political participation, representation, accountability and democracy.
$38M NSF data infrastructure initiative will improve access to social and behavioral research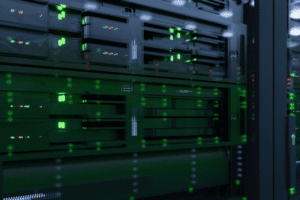 The U-M Institute for Social Research is overseeing a $38 million investment from the NSF to create a new data platform that will help researchers across the gamut of scientific disciplines access, collect, store and secure vital information. This project makes transformative work possible by standardizing and organizing complex data from hundreds of different sources, so it can be analyzed and understood in new ways.