Diversity, Equity and Inclusion
The University of Michigan Office of the Vice President for Research (OVPR) advances the excellence of research scholarship and creative activity across all three campuses by fostering new research and providing central services. OVPR believes diversity, equity, and inclusion is critical to its mission of catalyzing, supporting, and safeguarding research to serve the world.
Moving from Words to Action
True progress in Diversity, Equity, and Inclusion requires more than just speaking the right words; it necessitates undertaking purposeful actions to embody these values and integrate them deeply into the very essence of our mission.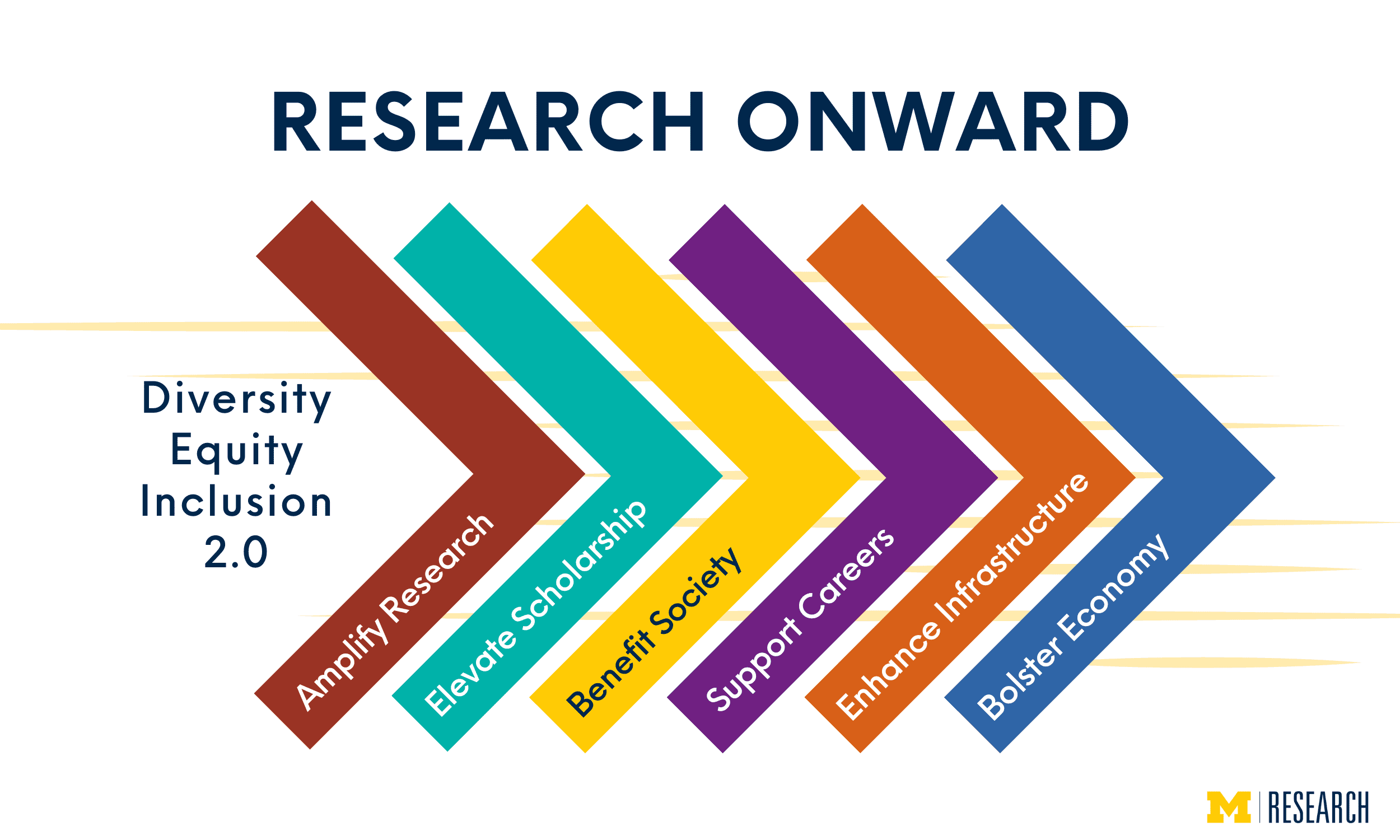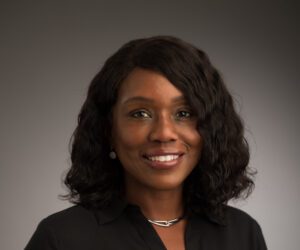 Trachette Jackson, Assistant Vice President for Research, DEI Initiatives
"In OVPR, we believe that Diversity, Equity, and Inclusion (DEI) are the epicenter of innovative research, scholarship, and creative practice.  We are cultivating an environment where a multitude of perspectives, skills, and talents ignite transformation, thereby empowering research to genuinely benefit the global community.  By infusing DEI into the essence of who we are, the depth of what we do, and the breadth of how we serve, we challenge the status quo, spark breakthrough ideas, and ensure our mission of catalyzing, supporting, and safeguarding research not only mirrors the world in all its diversity but also serves its entire spectrum."
The strategic objectives needed to further the university-wide goals of diversity, equity and inclusion have been aggregated into three distal objectives determined by the University: People (Who We Are), Process (What We Do), and Products (Who We Serve)
PEOPLE (Recruit, Retain & Develop a Diverse Community)
Intended Impact: OVPR will work to shift the demographic structure of its faculty, staff, and student constituencies toward greater multidimensional and intersectional diversity and to provide our PEOPLE equitable work environments where everyone can develop, advance, and succeed.
PROCESS (Create an Equitable and Inclusive Campus Climate)
Intended Impact: OVPR will work to ensure that our units and the broader campus research community are places of inclusion, fairness, and safety for all staff, faculty, and students
PRODUCTS (Support an Innovative, Equitable and Inclusive Research Environment)
Intended Impact: OVPR will promote inclusion, enhance equitable outcomes, and increase access throughout our mission to catalyze, support and safeguard research, scholarship, and creative practice.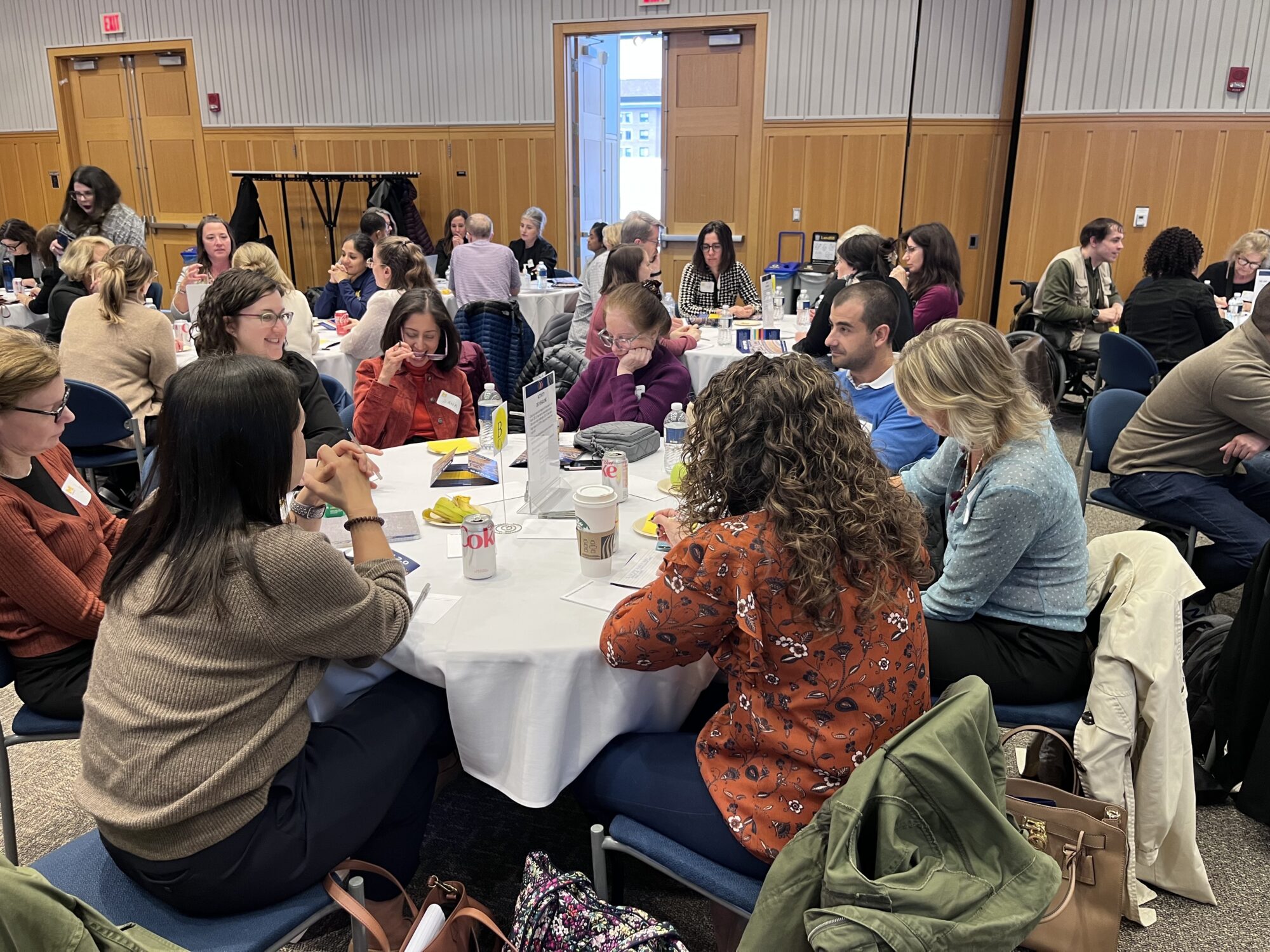 Official 

Launch

 of 

DEI

 2.0 in OVPR
OVPR officially launched its DEI 2.0 strategic plan on October 12 with a celebration event at Palmer Commons' Great Lakes Room. More than 110 individuals from across OVPR and its units engaged in activities designed to build community, demonstrate the power of diverse thought, and assist with envisioning successful DEI 2.0 unit implementations.
70%
of staff are very satisfied or satisfied with OVPR climate (up 7%)
75%
of staff feel they are treated with respect
71%
of staff believe their unit has a strong commitment to DEI
+5%
increase in satisfaction with OVPR climate for BIPOC staff
+9%
increase in staff who feel they have equitable opportunities for success
*2021 survey results in comparison with 2016 survey
Anti-Racism Grants
OVPR and the National Center for Institutional Diversity's Anti-Racism Collaborative jointly administer the Anti-Racism Grants program, whose main goal is to support rigorous, innovative, and technically sound research relevant to the most pressing questions and compelling opportunities concerning racial equity and justice in society. Learn more about the grants and how to apply.
To enhance the societal impact of research emanating from the University of Michigan, the Public Engagement & Research Impacts (PE+RI) team in OVPR is building the capacity necessary for scholars to engage more effectively with a variety of stakeholders, including diverse, historically underserved, and marginalized communities. PE+RI administers the
Public Engagement Faculty Fellowship
(PEFF), which helps faculty fortify their knowledge and skills to integrate public engagement in their research and scholarship for broad societal impact. Earlier this year,
OVPR awarded 15 faculty members
from across the University of Michigan this prestigious fellowship. Applications for 2024 fellows will open in early October.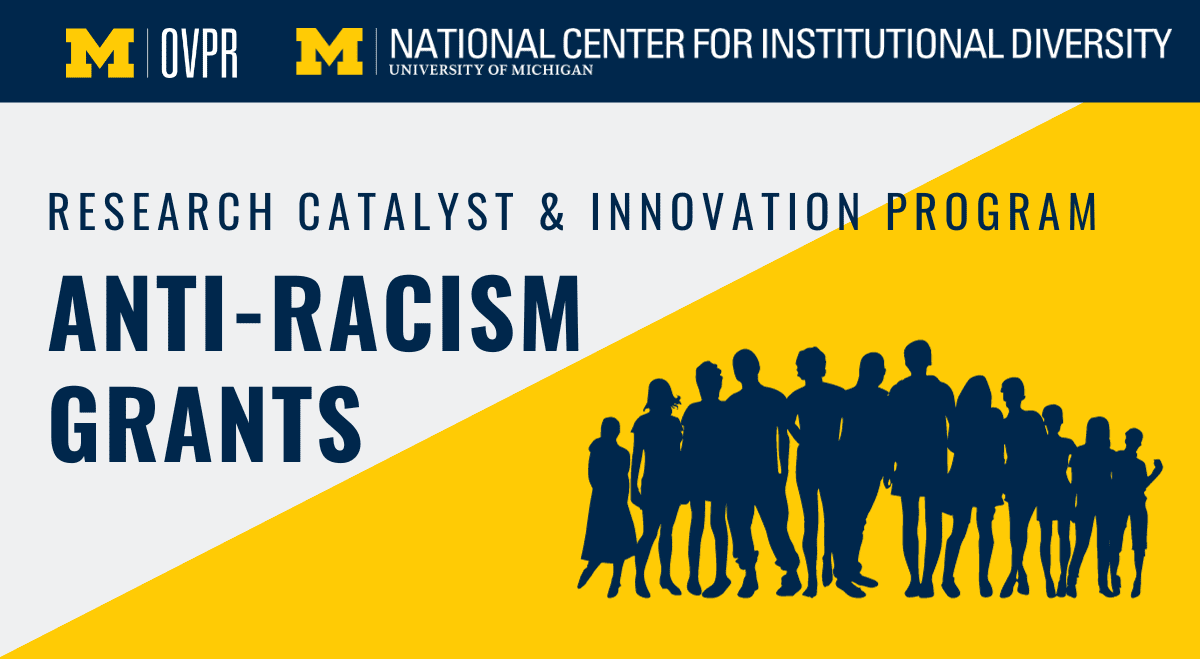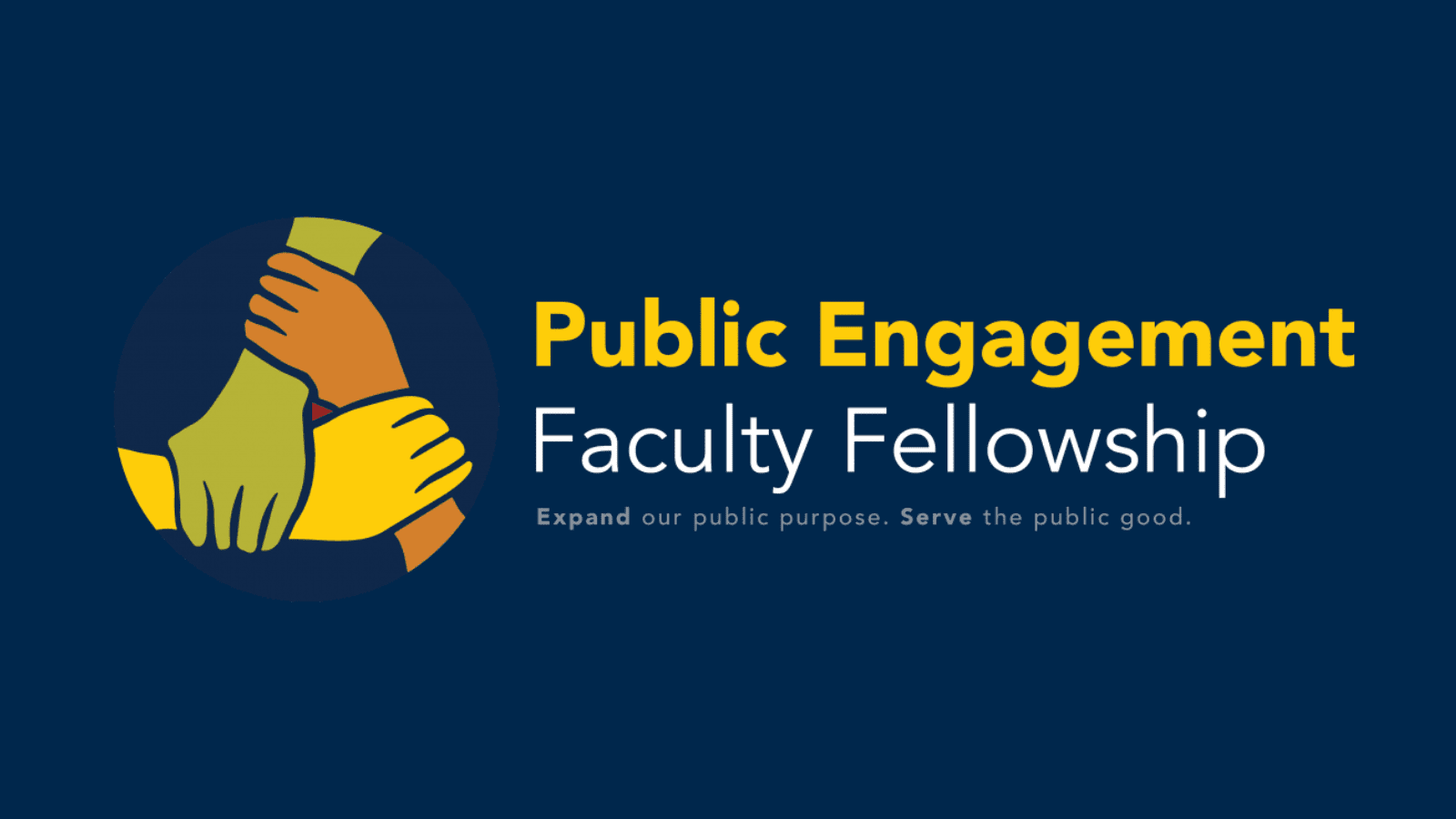 Engagement and Learning Opportunities
The Office of the Vice President for Research has been piloting materials and tools relevant to the hiring process for regular employees to promote a more comprehensive and inclusive hiring process for each position. In the coming weeks, OVPR will implement these hiring processes/procedures among all OVPR units. All units will be required to utilize these materials later this Fall. An additional requirement is the completion of the Inclusive Hiring Process Guidance training, which is mandatory for anyone who will participate in the hiring process as a member of selection committees or hiring teams.