The University of Michigan Office of the Vice President for Research (OVPR) advances the excellence of research scholarship and creative activity across all three campuses by fostering new research and providing central services. OVPR believes diversity, equity, and inclusion is critical to its mission of catalyzing, supporting, and safeguarding research to serve the world.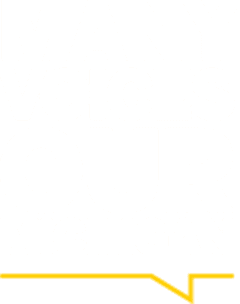 OVPR's DEI Strategic Plan began with transforming our workforce and workplace practices and policies. The initial goal of DEI 1.0 was to make our processes for recruitment, retention, and development of our research faculty, staff, and community of scholars fairer and more inclusive and promote an equitable and welcoming climate and culture within our units.
Over the 5-year implementation period, DEI 1.0 evolved to consider how OVPR can contribute positively to DEI in the University of Michigan's broader research enterprise. In years 4 and 5, the DEI 1.0 strategic plan began outlining the first steps towards addressing DEI issues in the research pipeline (who participates, barriers to participation, and advancement), as well as supporting, catalyzing, and promoting critical scholarship on DEI issues for societal impact.
DEI 1.0 Highlights
OVPR is assessed as a whole but consists of 27 units and initiatives, ranging from as few as 4 to as many as 60 employees. Several of our units have transitioned to new leadership or have undergone structural reorganization, which in some cases led to new momentum related to DEI.
OVPR DEI Infrastructure
In January 2020, the newly formed OVPR DEI Unit Contacts Committee was launched. This was a particularly important step forward for DEI 1.0 given that OVPR is made up of a wide range of units with different sizes, foci, staff composition, and locations on campus. The work of this committee is intended to help advance our DEI strategic plan by serving as an umbrella entity for unit representation, as well as for soliciting input, feedback, and idea exchange across units. The committee also is intended to help integrate innovative and effective practices created and enacted within specific units into a broader guiding framework that all units could use to develop and adapt practices for their specific unit missions.
In November 2021, we created a position of DEI Program Manager to support and lead various efforts related to our internal OVPR DEI planning and implementation. Around that time, we also formally assigned DEI as an area of focus on the OVPR leadership team and in the fall of 2021, we established a new leadership position (Assistant Vice President for Research – DEI Initiatives) to oversee our internal planning and integration across subunits, but also to play a more active leadership role in catalyzing and supporting DEI scholarship and best practices in research across U-M. This inaugural AVP began in April 2022.
 Assistant Vice President for Research – DEI Initiatives Profile Page
Expanding Research on Anti-Racism and Racial Inequalities
The OVPR Anti-Racism Grants aim to catalyze innovative research and scholarship efforts that will advance knowledge and understanding around complex societal racial inequalities that can inform actions to achieve equity and justice.  These grants were developed in partnership with the Provost's Anti-Racism Initiative and are jointly administered and advanced in partnership with the National Center for Institutional Diversity's Anti-Racism Collaborative.
There was an overwhelming response to the launch of the anti-racism grants program; 41 proposals from across our campus demonstrated our faculty's expertise and capacity to address a variety of critical issues including: technology and police surveillance among Black communities; redlining impacts on noise and environmental disparities; enhancing anti-racism and cultural competence in health care systems; anti-Asian xenophobia and activism emerging during the COVID pandemic; social and structural determinants of birth challenges among Black mothers; academic and mental health impacts of institutional and interpersonal racism in educational settings; racist and transphobic legal barriers experienced by transgender women of color; and strengths-based strategies for coping with racism among ethnic minority youth and families; among many other themes and topics.
Learn more about the new research focus areas: OVPR anti-racism grants awarded to eight research teams
Managing Internal Nomination and Peer Review Processes to Reduce Bias
Peer review in its many incarnations is essential to the functioning of the research enterprise, yet it is not without weaknesses. Various forms of bias, for example, threaten the integrity and effectiveness of peer review at journals, funding agencies, and even for programs within institutions. Recent innovations and scholarly research on peer review can help program administrators, reviewers, and award committees improve practices and mitigate bias. The Office of the Vice President for Research developed a new online resource with strategies to reduce bias in peer review, with a focus on internal award nominations and funding programs. The intention of the information is to help educate the research community on ways to mitigate bias and ensure internal review practices are equitable and transparent.
Supporting DEI in Proposal Development
Supporting proposals requires specialized and dedicated staff time, often working in collaboration with staff and faculty from many units across U-M. Based on OVPR's unique position serving faculty across many units, we have a particularly important role in grants/scholarship that spans traditional disciplinary boundaries. OVPR has been ramping up its support of proposal development across our subunits over the past couple of years and we expect to see a significant return on this investment as grants continue to move through the submission process.
The Research Development and Proposal Services (RDPS) team in OVPR has supported the development of several proposals that are DEI-focused, including the $22.3M NIH FIRST proposal (July 2021 and Sept 2021) that brought together 11 units on campus to recruit 30 faculty with a demonstrated commitment to DEI, many of whom may themselves come from underrepresented groups. RDPS also hosted a UM-wide event for faculty and staff on NSF's criteria for "Broader Impacts", highlighting 9 campus-wide units that provide proposal services to researchers around community engagement, student engagement & other DEI activities. Finally, RDPS annually runs a workshop with ADVANCE providing guidance on proposal development including diversity of teams and broader impacts. In the course of their missions, our subunits like IRWG, MICDE, and MIDAS have staff dedicated to increasing the competitiveness of other faculty proposals related to diversity in their disciplines–both in terms of direct scholarship and the overall breadth of the diversity of researchers supported. These subunits also have directly received grants to support DEI work from training to pipeline development to active DEI scholarship, including a $1.2M NIH grant to IRWG and a $759k NSF grant to MIDAS on building a framework for integrative data equity systems.
DEI Community Newsletters
In FY21, in an effort to connect with the broader OVPR community, the DEI Unit Contacts committee (now OVPR Unit DEI Leads) published a series of bi-monthly DEI community newsletters which offered a deeper dive into DEI strategies and effective practices, provides information on DEI learning opportunities, and spotlights DEI efforts within OVPR and DEI-related engagement opportunities across the university community.
Efforts to Address COVID-19 Researcher Disparities and Inequalities
Given the inequalities induced and exacerbated by COVID-19 (across gender, racial/ethnic, parent status, and discipline/field lines, among other areas) that quickly became apparent and documented in the initial months of the COVID-19 pandemic, the OVPR created and charged a COVID-19 Research Disparities Committee in August 2020 to outline critical challenges to researchers and to recommended short-term, low-cost strategies for immediate relief. The committee, made up of faculty and postdoctoral fellows across school/college/discipline and who represented diverse demographic backgrounds, submitted recommendations to OVPR in Fall 2020 that were shared with central leadership, school/college leadership, and other policy and governance focused groups (e.g., ADVANCE, SACUA, President's Chairs Roundtable, etc.). 
OVPR's institutional analysis unit (RADIO), led by Jason Owen-Smith produced reports illustrating the differential impacts of COVID-19 on external and internal funds spending, showing racial, gender, and discipline/field disparities in these areas. These data analyses and findings contributed to the COVID-19 Disparities Committee work and was also presented to a variety of central and unit leadership groups, which helped raise awareness and inform decision making around supporting researchers and mitigating COVID impacts. RADIO continues ongoing examination of these institutional data, which will allow for consideration of short term and long term and continued impacts of COVID-19 on researchers. 
OVPR also successfully submitted for publication an essay in PNAS (Lumeng, et al., 2020) outlining a framework for human research policy during COVID-19, which included consideration of critical DEI issues [Lumeng, J., Chavous, T., Lok, A., Sen, S., Wigginton, N., & Cunningham, R. (2020). Opinion: A risk–benefit framework for human research during the COVID-19 pandemic. PNAS, 117(5), 27749-27753. https://doi.org/10.1073/pnas.2020507117.]
Evolution of Organizational Culture
During DEI 1.0, OVPR formalized several policies, practices, and standard operating procedures across four DEI domains:  Inclusive and Equitable Climate; Recruitment and Retention; Innovative and Inclusive Teaching, Scholarship & Research; and Service Provision. Below are descriptions of the ways that these efforts have been operationalized since the launch of DEI 1.0.
Inclusive and Equitable Climate
Accessibility / Accommodations
Several OVPR subunits have also taken steps to ensure accessibility of their materials–as well as events. An example is IRWG's Online Event Accessibility Protocol, implemented in FY21, which provides a comprehensive "beginning-to-end" guide for addressing possible accessibility and accommodation concerns for attendees of online events. This is complementary to IRWG's "Striving Towards Inclusive & Accessible In-Person Events" guidance, which was implemented in FY19.
DEI Skills Training
As evidenced by our 2021 Climate Survey results, nearly every OVPR subunit has reported increased staff engagement in routine local and/or campus-wide DEI training or discussion-based events. Engagement events ranged from discussions around the Inclusion Insights series by Dr. Steve Robbins; DEI-focused webinar, film, and film series viewings; DEI-focused book discussions, and more. Several larger units have also established internal DEI committees within their unit infrastructure to help focus on climate issues and employee well-being.
Enhanced Communications & Feedback
OVPR made concerted efforts to improve accessibility and representation in communications materials, including OVPR-wide and within individual units. We began actively monitoring our OVPR-wide social media account (@UMichResearch), newsletters, and videos for gender representation, and worked with our subunits to distribute best practices for representation in their marketing materials and social media content. We also updated the OVPR website which greatly improved accessibility, and ensured subunits had access to tools to test/improve the accessibility of their websites as well. Finally, we collaborated actively with the Office of the Vice President for Communications to increase representation in institution-wide communications about research, including broadly diversifying faculty available for talking to the press via Michigan Experts, and working with the Public Engagement team to highlight International Day of Women and Girls in Science, and other broad communication campaigns. Many OVPR subunits also improved representation in their materials or events, and increased promotion of DEI-related stories.
Recognition / Awards
Recognizing that U-M has thousands of research staff, in a variety of positions, OVPR sought to revamp the Research Staff Awards Program to be more inclusive of all of the roles that staff play in the research enterprise. In FY22, we unveiled 10 new award categories and a more inclusive review/scoring process, resulting in a diverse slate of award winners from over 40 nominations across a wide range of schools and colleges.  Several OVPR subunits also manage awards, including the Distinguished University Innovator award, managed by Innovation Partnerships. Their award process was revised to include a more inclusive nomination process and more broadly diverse selection committee to better align with best practices.  In FY19, the award recipient was a woman, a first for this program.
Recruitment and Retention
DEI in Staff Annual Review Process
OVPR Human Resources incorporated an open-ended DEI-specific question as part of the standard annual review process for all staff, and in FY22 implemented a ranking scale for the question with specific guidance/examples for staff and managers. The question is designed as a place for staff to reflect on the way(s) that DEI has become an expected part of the way that work is done on an individual level.  As a more definitive practice within an OVPR subunit, the Animal Care & Use Office has added an annual requirement for all staff to participate in at least 3 DEI-focused activities, with a reported result of a positive shift in overall unit climate and a perceived increase in staff's understanding of the importance of DEI.
Fair / Unbiased Hiring
In FY22, OVPR has drafted an Inclusive Hiring Guidance Process, in partnership with UHR, aimed at providing guidance around inclusive recruiting and hiring across all OVPR.  The guidance outlines best practices for each step of the recruiting and hiring process and is currently being piloted within several subunits.  Once finalized, the process will become part of a comprehensive "beginning-to-end" hiring doctrine designed for use by OVPR and its units. The guidance has also proven successful when applied to other selection processes, such as the FY22 Research Staff Awards.
Innovative and Inclusive Teaching, Scholarship & Research
Assessment Practice
Historically OVPR had very little capacity for quantitative assessment of our internal practices or of the research enterprise at U-M. To address this gap, OVPR launched a new unit, the Research Analysis and Data Integration Office (RADIO). Since launching, RADIO has analyzed many types of data to serve, support and strengthen the University of Michigan's research, scholarly and creative enterprise–including measures of DEI (e.g., COVID disparities, impact of foundation-sponsored research by race and gender, and equity of research funding across faculty tracks). OVPR also has proactively sought to address equity issues related to access to information across the research enterprise, from releasing guidance for how to mitigate bias during peer review, to making internal funding opportunities and prize nominations more transparent and accessible, to issuing a roadmap for how faculty across all disciplines can be more competitive for large-scale external research opportunities.
Community-Engaged Practice
Healthy Flint Research Coordinating Center (HFRCC)
Many of our subunits host events that often include and explicitly engage community members, alongside addition to a wide range of researchers at U-M and other institutions. For example, OVPR oversees the Healthy Flint Research Coordinating Center (HFRCC), which is a community-academic partnership with a goal of establishing equitable relationships between community and academia. HFRCC is a collaboration between Flint community partners; Community Based Organization Partners – Community Ethics Review Board (CBOP-CERB) and the National Center for African American Health Consciousness (NCAAHC), with the support of Michigan State University, the University of Michigan – Flint and the University of Michigan.
Also of note, in spring of 2020, Professor Rebecca Hasson, the Director of the ESSI Active Schools and Communities Core Unit, was contacted by the Michigan State Board of Education and Superintendent because they were concerned about how to keep children physically active while they were sheltering in place during COVID-19. Kids were not receiving PE or recess and were not able to play on public playground equipment or participate on sports teams. In response, Professor Hasson created InPACT (Interrupting Prolonged sitting with physical ACTivity) at Home, an evidence-informed, home-based physical activity program that enables K-12 students to engage in physical activity and physical education during COVID-19 and beyond. Moreover, the InPACT at Home program was included in Governor Whitmer's MI Comprehensive Student Recovery in the Wellness section. Through InPACT at Home, children are able to engage in cardio, strength training, sport skills, and mindfulness activities, among others.
Service Provision
ADA Compliance
As part of rebuilding the central U-M research webpage, our OVPR communications team worked to ensure that ADA compliance was built into the contract with the vendor (the accessibility score has vastly improved and now meets all federal accessibility requirements).  Other subunits including IRWG and ESSI proactively worked with the U-M web accessibility coordinator to assess whether their website was ADA compliant and, subsequently, implemented ADA recommendations when feasible. Additionally, OVPR developed comprehensive guidance for OVPR subunits and others across campus to improve accessibility in marketing and communications materials.
Civic Engagement / Underserved Group Focus
Native American Graves Protection and Repatriation Act Project (NAGPRA Project)
The University has made substantial progress on NAGPRA compliance since UMOR initiated the project.  To date, the University has transferred approximately 164 site collections to the appropriate Tribes.  This included Native American human remains from a minimum of over 800 individuals and any associated funerary objects.  As a result, the University has developed an outstanding reputation for compliance with the National NAGPRA Office and has developed excellent working relationships with many Tribes.
The successful work and building of relationships within the NAGPRA Project has translated into other partnerships with Tribes and Native American communities
Empowerment / Acknowledging Power
OVPR has sought to bring more equity and transparency to the committees and working groups it charges, seeking to leverage diversity as a strength. We have prioritized seeking broadly diverse perspectives in membership, more regularly posted committee charges and reports publicly, and explicitly acknowledged contributions of committee members to their managers and/or unit leadership (especially for staff). Many of our subunits have also sought out mechanisms to improve equity and empowerment across their staff and proactively ensured representation of staff and leadership/management on their subunit DEI committee.